River Valley Bank - Calumet, Michigan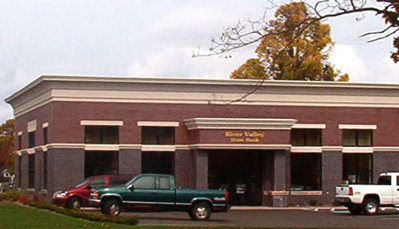 Summary
Location:  Calumet, Michigan
Size:  5,000 sq.ft.
Completion: October 2007 
Project Description:
Because of its location on the border of the Calumet Unit of the National Historic Park, this project required a design of a new building for River Valley Bank that would incorporate some of the local architectural features yet distinguish it from other structures. Exterior elements include brick, precast header and sill, an ornate cornice detail, and colors that complement other historical structures located in the Calumet Historical Park Unit. The interior space boasts high ceilings, dark wood trim details, and a tin style ceiling that is common in many of the local buildings. Division1 Design was a part of the design team for this successful project that includes all the modern amenities of a new facility with a façade which complements the area's history.