Negaunee Retail Center - Negaunee, Michigan
400 US Highway 41, Negaunee, MI 49866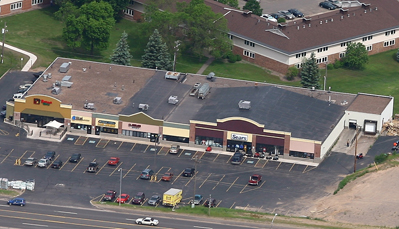 Summary
Location:  Negaunee, Michigan
Size:  30,000 sq.ft.
Completion: December 2006 
Project Cost:  $590,000
Project Description:
Division1 Design was selected as the project engineer for the renovations of a grocery store that was to be converted into a retail center for multiple tenants. The work included a new façade for the building that provided each retail space with its own unique storefront. Aluminum storefronts and windows were added along with masonry and EIFS accents. On the interior of the building, the necessary utilities were brought into each space and a new floor poured. Divison1 Design was also responsible for the site improvement designs including additional site drainage and parking lot layout.